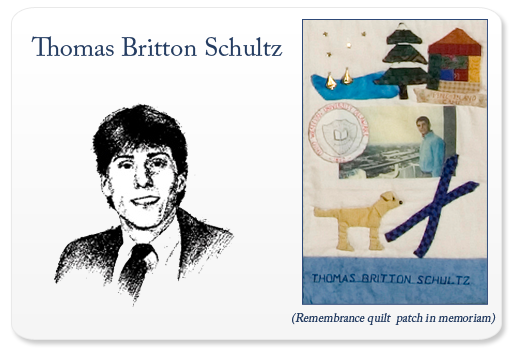 January 5, 1968 – December 21, 1988

United States of America

Seat: 45C
A young scholar, Tom had spent the semester retracing the footsteps of Britain's greatest social architects and political philosophers. At Ohio Wesleyan, he was pursuing a double major in history and politics and government. It was his intellectual curiosity that led him to enroll in the Syracuse University European semester abroad. Ohio Wesleyan has posthumously awarded him a bachelor's degree.
Studies didn't always come easily to Tom. He struggled when he started high school at Suffield Academy. But officials there recalled that he became an achiever, that he overcame his shyness to become an adventurer of sorts. He loved to travel, for example, and relished every new experience. One summer he worked in France; another year he had an internship with a Dallas newspaper. The summer of 1988, Tom worked at ABC News Radio in New York putting together the hourly news and stock reports. He spent five years at a rugged camp in Maine where he was a sailing instructor and took campers on outward bound canoeing and hiking trips. After the disaster, Tom's friends built and dedicated a bunkhouse in his memory.
Tom had maintained a 3.8 average at Ohio Wesleyan. He was house manager of his fraternity, Phi Delta Theta. He was also a two-year letter holder in track and cross-country. Professor Michael Good of Ohio Wesleyan said, "He was the kind of student you pray for. He was a sponge. Every experience or piece of information you could give him he would absorb."
A Memorial Scholarship has been established in Tom's name at Ohio Wesleyan.
Remembrance Scholars Representing Thomas Britton Schultz
2016-2017
Lynsey Cooper

Maxwell School of Citizenship and Public Affairs; College of Arts and Sciences

2013-2014
Colin Brown

S.I. Newhouse School of Public CommunicationsBroadcast & Digital Journalism
2012-2013
Adam Dukoff
Whitman
Finance & Accounting