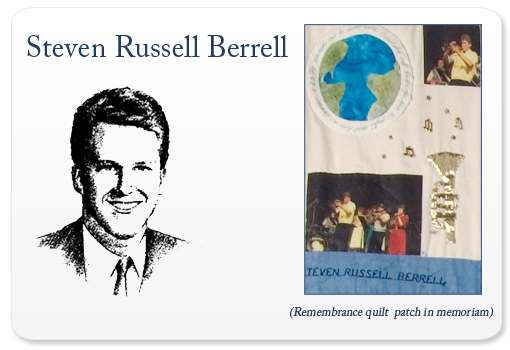 June 19, 1968 – December 21, 1988

United States of America

Seat: 46F
Steven Berrell was one of the thirty-five Syracuse University students on Pan AM Flight 103 who were returning home for Christmas after a semester studying in London. Steve had such broad interest that he had a double major in Syracuse, Communications and Management. Before leaving for England, Steve pledged with the Phi Delta Theta fraternity and planned to move into the fraternity house before the next-term started on January 17. Steve leaves his parents, Bob and Sally of Fargo, North Dakota, as well as a sister, Martha and an older brother Rob.
Steve was known as a loyal friend, a sensitive, considerate and caring person who reached out in a special way to many people. He loved to explore new places and ideas with imagination and an open mind. Steve had deep respect and love for his family. He set high goals for himself and worked hard to attain them. His sense of humor and warm smile were always present. A memorial was established in his name at the First Presbyterian Church of Fargo, North Dakota, as well as a scholarship in his name at Syracuse University.
Remembrance Scholars Representing Steven Russell Berrell
2016-2017
Kelly Sheptock

Newhouse School of Public Communications

2013-2014
Leo Wong

S.I. Newhouse School of Public CommunicationsAdvertising
2007-2008
Kyle P. Kwiatkowski


2006-2007
Sarah Leahy



2002-2003
Matthew Zarit


1990-1991
Amin Al-Ahmad


2008-2009
Theresa Thomas



1989-1990
Ann Abrahamson


2012-2013
Ivan Bakin
A&S
International Relations